MULE CROSSING: Looking Objectively at Your Equine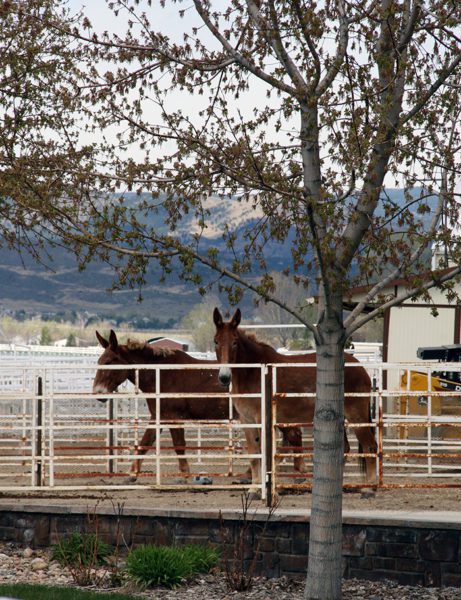 By Meredith Hodges
Before most of us learn anything about horses, mules and donkeys, we tend to initially perceive them as large, strong and durable animals that can safely carry us anywhere we want to go and can participate in any number of equine events. This is essentially true. However, there can be a number of pitfalls along the way if you do not educate yourself and practice good maintenance, feeding and training practices.
Equines, like people, are comprised of living tissue, bones, muscles and tendons that can often experience improper growth and development, which can compromise their performance. This is why it is important to feed your equine's living tissue, bones, muscles and tendons a healthy diet and exercise him in a way that builds these elements using natural and non-stressful techniques that will help your equine to strengthen properly in the right frame, or posture.
It is also important to make sure the tack you use fits well and is adjusted properly. An equine that is experiencing soreness from ill-fitting tack will be distracted from his best performance. Improve your own skills by taking care of your own body as you observe and condition your equine. The person who eats healthy food, exercises in good posture and improves his or her own general conditioning, coordination and Horsemanship skills will not be out of balance and will not compromise the equine's ability to perform.