URGENT HELP NEEDED NOW – ON OUR WAY TO SOUTH DAKOTA
The following is an update from Chilly Pepper-Miracle Mustang Rescue.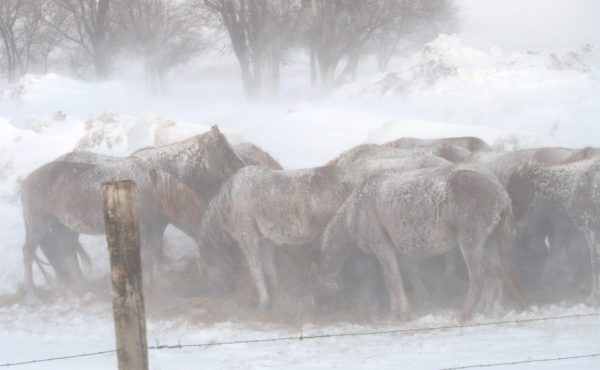 As I steal a few moments to send out a quick update, Matt and I are on our way back to South Dakota. The good news is that we are delivering 4 horses to their new homes before we go back. We placed 2 last week and are so happy as we cannot afford to "rescue & not rehome". lol However, we need help badly with the ongoing expenses involved in this operation and for the special needs kids who are landing at Chilly Pepper – Miracle Mustang.
We are spending about $300 per month for milk powder per baby, and we currently have six on "liquid gold". So that is roughly $1800 just for milk, and then we are going through about 4 bags? of milk pellets at roughly $100 each bag. These kids were a bit behind so they are taking extra. Add to that the enormous amounts of hay they are consuming and their bedding and their Mare and Foal Pellets, we are easily spending thousands on just the 6 babies alone. The good news is that they are doing better and better every day.
We spent $1100+ on the last kids that came home to get them vetted and their lil hoofers done. This does not include Coggins or Health Certs etc. or to even get them home. As we are taking on several blind horses that have no where else to go, (including Frosty – the blind black stallion), we need to add additional shelter and make the pen for Shadow and the new blind kids larger than originally planned.